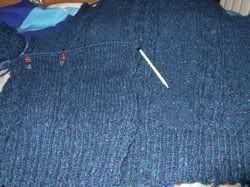 Knitting is going well. The Central Park Hoodie is a fun and fast pattern, and when you knit something "big" again after all these socks, you are noticing how long a pair of socks really takes, quite a while. This is something I want to knit soon, too. 🙂
I love this Threadless T-Shirt, I hope I can behave myself. Very lovely.
Here is a lovely script which I would like for my resources, But its not free, and I will not pay 49 Dollars for it.
This is not a good time right now. I can barely exist at home right now, watching Big Brother alone, watching the Ski WM alone, is tearing my heart out, and I cannot deal with it. My Mom loved these things so much, and I miss her so much these days. So very much, and it is hard hard hard. I cannot sleep, I cant exist. This should have happened to someone else, not us. Anxiously awaitig better times.
If I had some sleeping pills, I would take them all, and then sleep through February. Lovely thought.
Neopets should really make their images transparent, the white background is annoying.