The first day of a new year, yet another one! 2009! Yikes, I remember the millenium, and now its almost 10 years later!
Christmas came and went, New Year came and went… Bummer that its over now. I really did enjoy only having to work and not having to stress over to Uni right after. I slept, knitted and crocheted, watched lots of DVDs including a LOTR triathlon, it was totally brilliant! Despite the fact that I spent all of it all alone but thats how it is, unfortunately.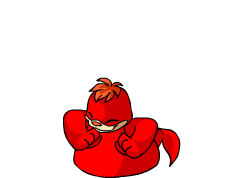 People in the mail area I am at right now were so generous, I got lots of Christmas money and presents, lots of candy!
I knitted socks for a friend with needle size 0, they took forever! After freezing my fingers off yesterday while biking to work, I decided to knit myself Bellas Mittens, arents they brilliant? First one is almost done. I also made Bookworms, so fun and fast to do.
Unfortunately, I failed all of the projects I joined last year. The last 3 months were too insane, I didnt read one single book! In the end, I read 26 books and 9585 pages (Reading List 2008) instead of 50 books and 15000 pages. Oh well. I will try it all again this year!
Lets hope for a good one!